About NSIA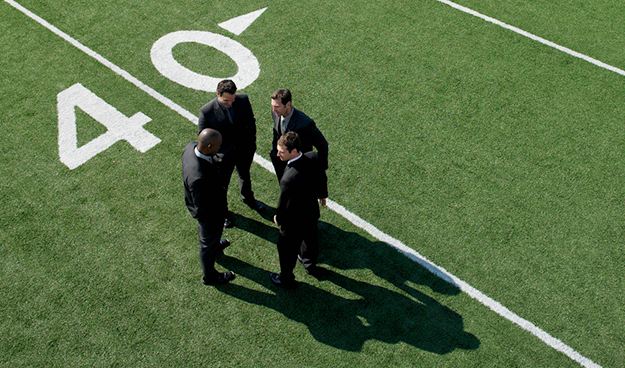 What does NSIA do?
Through a set of inventories, the National Study of Intercollegiate Athletics (NSIA) collects information on intercollegiate athletic administration. The results will provide an understanding of both individual and institutional factors affecting the hiring practices of intercollegiate athletic administrators.
NSIA publishes a summary of outcomes related to the following three (3) inventories: (1) the hiring practices of senior-level athletic administrators; (2) the general search/screen processes for athletic administrators; and (3) the career trajectories of athletic administrators and the workplace climate they experience. NSIA provides participating institutions detailed individualized reports. NSIA staff and researchers will also publish research findings in academic journals and conduct presentations at relevant conferences throughout the year.
What is the NSIA Survey about?
The NSIA inventories are composed of three categories: Senior-level Administrator (Pre/Post) Searches, Athletic Administrator Hiring Practices Inventory, and Career Trajectories and Workplace Climate Inventory. These inventories provide interested constituents an opportunity to better understand and contextualize their own current hiring practices within intercollegiate athletics overall. All inventories are composed of both micro- and macro-level instrumentation, which enables the examination of a variety of factors affecting hiring practices at both the individual and institutional level.
How are the results used?
Results from the NSIA inventories may be used in a variety of ways. Some institutions may use them to identify unique aspects of their own hiring practices that positively or negatively affect the recruitment of individuals from various ethnic backgrounds. NSIA inventories are ultimately intended to promote better hiring practices and an increase in the number of qualified applications for athletic positions so that vacancies are filled with appropriate applicants in a timely manner. Moreover, as publicized reporting of results demonstrates the characteristics of institutions' recruitment and retention efforts related to employment in intercollegiate athletic administration—including what types of experiences and qualifications are valued by the institution—it may also serve applicants at all stages of their careers as they assess  which institutions and positions they might seek out for future employment.
History
The NSIA was created in 2011 and launched in 2014 by Wisconsin's Equity and Inclusion Laboratory (Wei LAB) under the direction of Dr. Jerlando F. L. Jackson at the University of Wisconsin–Madison.
Positions and Policies
The NSIA encourages public reporting of results with the purpose of increasing the understanding of hiring practices in athletic departments across the nation. Likewise, the NSIA serves as an avenue to promote the continual improvement of hiring practices related to intercollegiate athletic administration in all types of academic and athletic institutions. Public reports from NSIA surveys provide a unique opportunity to inform potential and current job applicants of the quality and experience promoted by athletic departments. Detailed reports for participating departments provide the information necessary to supplement and revise hiring practices in an effort to enhance the number of diverse, qualified candidates for athletic administrator positions. Identities and any personal identifiable information related to participating individuals or institutions will not be made public. Likewise, the NSIA does not make individual and institutional information available to third parties.