About NSIA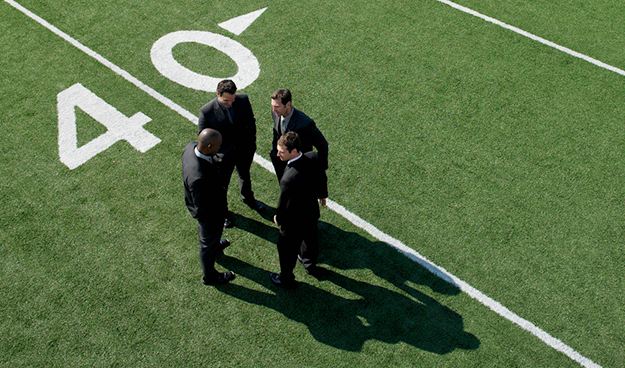 What does NSIA do?
The National Study of Intercollegiate Athletics (NSIA) is a set of national longitudinal inventories designed to better understand the organizational culture of intercollegiate athletics. The NSIA provides actionable data and insights to help inform institutional hiring practices, guide staff development, and improve staff experiences.
Phase I is comprised of four inventories that provide insight into hiring processes, institutional culture and staff perceptions of organizational climate.
How are the results used?
NSIA inventories are intended to promote best-in-class hiring practices and identify unique aspects of organizational culture that positively or negatively affect the experiences of athletic department personnel. The data-driven insights can be used to guide professional development opportunities for staff, evaluate the hiring process, and meet the requirements of NCAA recertification. Additionally, the information on desired qualifications and organizational climate serves as a resource to athletic administrators as they assess which institutions and positions they may seek for future employment.
The NSIA aims to provide athletic departments and administrators with actionable data that can inform practice, amplify success, and improve the experience of all members.
Identities and any personally identifiable information related to participating individuals or institutions will not be shared with participating institutions or made public. Likewise, the NSIA does not make individual and institutional information available to third parties.
Background
College sports is big business. As the industry continues to grow and prosper, increased attention has been placed on industry hiring practices and the experiences of intercollegiate athletics professionals. The NSIA was created to provide an empirical understanding of the reality of intercollegiate athletics professionals, insight into the hiring practices surrounding some of the most sought-after jobs in the country and provide institutions with actionable insights that can improve institutional culture and ensure organizational excellence.
Decoding the hiring practices within intercollegiate athletics can prove difficult for those both inside and outside the industry. Across institutions, the characteristics of job positions with the same title can vary not only in terms of compensation but also workplace responsibilities. Compounding the confusion, hiring practices will often vary across job positions within the same institution. Finally, uncertainty and unpredictability in recruiting processes for many positions requires the comparison of hiring practices both before and after a vacancy is filled. In order to directly compare the hiring practices across institutions, the NSIA inventories were constructed to consider not only the unique characteristics of individual job positions, but also the history of hiring practices.
Perceptions of workplace climate and overall job satisfaction are also indispensable measures of institutional well-being. The NSIA was created to gather and assess micro-level data on the demographic and background characteristics of individuals employed as athletic administrators as well as their expectations, plans, and career goals.